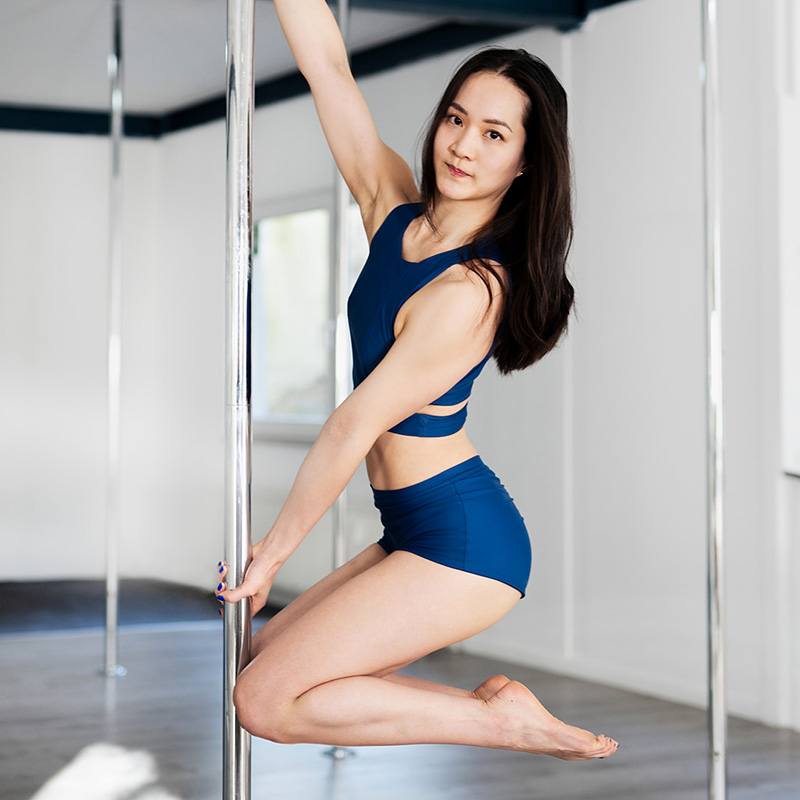 Step 01
To book lessons or buy credits, please register here. By registering/logging in you agree to our terms and conditions.
Step 02
After the registration you can buy credits via Paypal, credit card or instant transfer here.
Info
Workshops and block courses can be cancelled by yourself until one week before the (first) date, all other courses until 12 hours before the course starts. After that a cancellation is only possible with a medical certificate.
Have you been interested in pole dancing/ aerial acrobatics for a long time? Then you now have the opportunity to try these great sports once. Our trial lesson is suitable for absolute beginners without previous sporting or dance experience. All participants are on the same level!
One of our instructors will work out some basics with you and explain everything in detail. If you enjoyed the trial lesson and would like to learn more, we would be happy to welcome you at Drehimpuls.
Price of the trial lesson: one-time 15 €. If you decide to buy a credit package within 24 hours after the trial lesson, we will give you one free lesson in addition to your card.
The number of participants is limited to 9 persons for pole and 10 persons for aerial acrobatics! Trial lessons as a group (4-9) people can be arranged separately.
You should bring:
A towel, sports clothes (leggings or similar), something to drink, fun, good mood and motivation 🙂
Questions, info and registrations also under:
E-Mail: info@drehimpuls-aachen.de
Phone/Whatsapp: +49 (0) 17663479546
or via the contact form
IMPORTANT: A short registration with us is urgently necessary due to the small number of participants! Further dates are available on request.
OUR REQUEST:
If you have booked a trial lesson and still can't find the time, you can cancel it free of charge up to 24 hours before. After that a cancellation is unfortunately no longer possible.
We are looking forward to your visit!
Your Drehimpuls Team